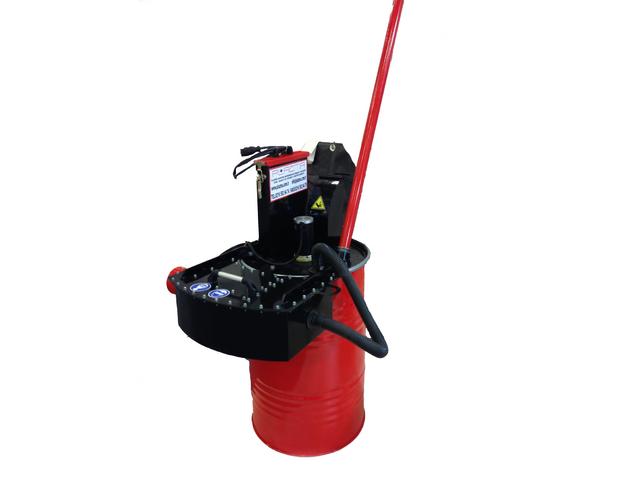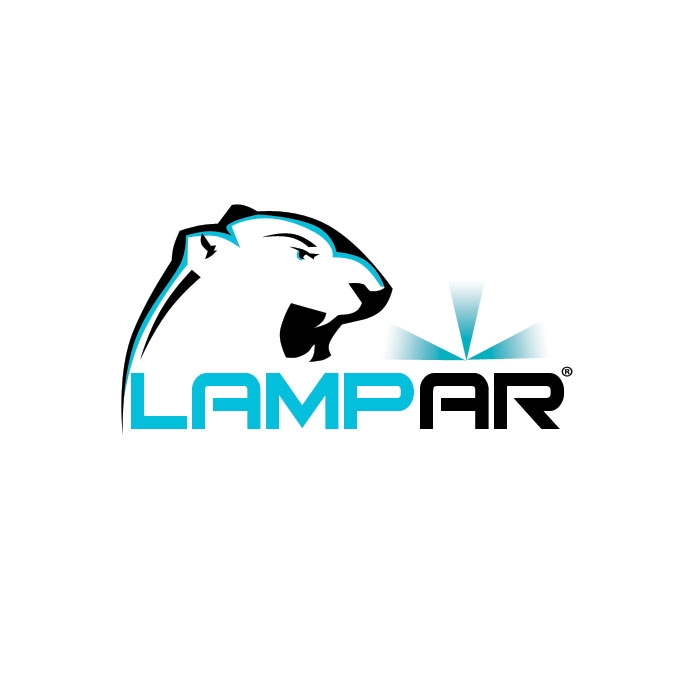 WORKING PRINCIPLES OF LAMPAR FLUORESCENT CRUSHER
Three different shape of bulbs; tubes, circular fluorescents and CFL bulbs can be easily feeded with different inlets to unit.
Waste fluorescent bulbs are crushed by chain spinner located on LAMPAR's drum cover.
Mercury and glass dust emission releasing occurs after crushing inside the drum, this mercury vapor and particulates in air are vacuumed by vacuum engine at the end of filter line.
Air which is contaminated by small particulates and mercury vapor filtrated respectively by bag filter, particulate filter, and suplhur impregnated activated carbon filter for mercury removal.
Crushed glass and metal parts of lamps deposited on drum until the drum is filled totally.
TECHNICAL PROPERTIES OF LAMPAR
LAMPS CAN BE CRUSHED BY LAMPAR: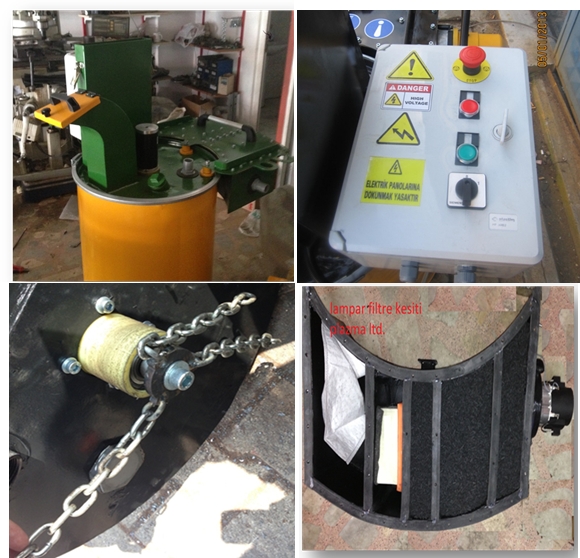 ⇒Tube fluorescent lamps till diameter of 38 mm
⇒Ring- shaped fluorescent lamps till diameter of 300mm
⇒ CFL bulbs
VACUUM ENGINE
Electrical Voltage Is 220V (AC)

1200 Watt

Italian Brand
​CRUSHING ENGINE AND SPINNER
DC engine with a power of 250 watt

1500 rpm

Made in Turkey
Proper bearing for 1500 rpm crusher chain
Spinner Bearing brand is SKF or FAG
Three pieces of calibrated chain welded on spinner cell produced in laser cutting.
Good balance obtained when spinner turns its maximal revolution
SEALING
Rubber seal is used on all filter housing, This seal produced with one big pieces of rubber sheet without any bonding
Vacuum engine is mounted on outlet just after mercury filter. In this point steel flange with rubber o-ring is used to mount engine.
ELECTRIC PANEL AND CONTROL
Electrical fuses and contactors are Schneider or Siemens

Meanweel power supply for AC-DC adopter

Main Selective Switch 0-1

Push Buttons Emas or Schneider

Emergency Button on panel door

25cm X30cm X15 cm polyster panel
COPYRIGHTS
PLAZMA Machinery Ltd. is owned the copyrights of informations and pictures on this website
All technical specifications can be changed without any prior notice.